Frequently Asked Questions
Here are some frequently asked questions from young people and their families about the Sexual Abuse Treatment Program
---
---
Who attends the Sexual Abuse Treatment Program?
The Sexual Abuse Treatment Program (SATP) at Knowles Centre is for children, youth and young adults 4 to 21 who have experienced sexual abuse. Non-offending parents and/or caregivers also may attend the program if they are struggling to deal with the sexual abuse that their child experienced. As well, brothers and sisters of the child who has been sexually abused can attend therapy.
---
Why go to therapy?
Children who have experienced sexual abuse are often left with many confusing questions about what happened to them and why. Therapy can help children understand and deal with the effects of the sexual abuse and their feelings about the experience. The SATP therapist is specially trained to assist clients and can provide a safe place to talk and share feelings.
---
Why can't my family and I just forget about the sexual abuse?
Sexual abuse often leaves people with confusing feelings about themselves and others. These feelings can lead to difficulties concentrating, anger towards others, lack of appetite and/or eating disorders, substance abuse issues, relationship difficulties, depression, and other emotional struggles soon after or in the future.
It is possible to heal after experiencing sexual abuse and to enjoy a happy and healthy life. Therapy can be an important part of healing. It helps people affected by sexual abuse learn to cope with their feelings and move beyond the sexual abuse.
---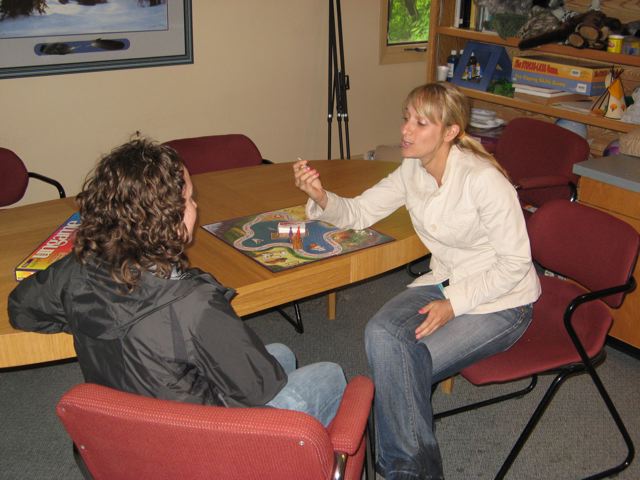 What happens in therapy?
Therapy sessions are different for each person. For example, younger children often are helped best through play and art therapy. The therapist's office has many different games, toys and dolls that can be used by young children. Older youth and adults often prefer traditional talk therapy - for individuals or families.
The process begins with an assessment - or a time during which the client and therapist get to know each other better. Together, you will decide the best way to proceed. The assessment often takes a few visits to complete.
After about four weeks of initial therapy, an Assessment Conference will be held. At this time the client and therapist along with a few other relevant support people review how to best help the client depending on his or her strengths and needs. Treatment goals are also determined at this meeting.
Review meetings are held every six months.
---
How long are therapy sessions?
Usually, clients attend therapy once every two weeks. Sessions may last 30 mintues to one hour depending on the client's age and attention span.
The duration of therapy is based on each client's individual needs. Generally, a client will remain in treatment until he or she has achieved his or her treatment goals. Typically, a client will access the program from six months to a year, although some attend for much longer.
The therapist will help clients explore other treatment options if he or she stops progressing or regresses in treatment.
As well, once a client reaches age 21, adult services provided at another agency may be more appropriate. The SATP therapist will assist adult clients access those services.
---
Who will know that I'm attending therapy?
Services at SATP are confidential. Only the client and his/her family and the therapist (and her supervisor) know a client is part of the program, in most cases. If there is a Child and Family Services Worker involved, he or she may also be privileged to some information regarding treatment.
Conversations between the SATP therapist and client are confidential and will be shared only with the client's and/or guardians's permission.
The therapist will only violate this confidence in cases where a client reveals unreported past abuse episodes; the client talks about harming her or himself or anybody else; and/or the client discloses other safety concerns.
---
What can parents or caregivers do to help their children during therapy and beyond?
Parents and caregivers can help their child succeed in therapy by providing them with the support needed to facilitate therapy. For example:
Accompanying their child to therapy appointments
Participating in meetings with the child and therapist
Acting as a positive role model
Educating themselves regarding sexual abuse and sexual abuse treatment
Parents and caregivers can also be helpful in the following ways:
Being available if and when the child wants to discuss their experience in therapy, but refraining from pressuring the child to share their experience
Respecting the child's choice to maintain confidentiality regarding the situation, or the child's choice to discuss the situation with others
Reassuring the child that he or she did the right thing in disclosing the abuse, and that he or she is not to blame for what happened
Providing a safe environment for the child away from the alleged offender and ensuring that any contact with the offender is part of a planned and supervised reunification process
---
What help is there for parents or caregivers of a child who has experienced abuse?
There is assistance for parents and caregivers of a child who has been sexually abused. Parents and caregivers are encouraged to contact a professional agency that specializes in supporting families with members undergoing sexual abuse treatment, including:
---
There is no cost to clients of the Sexual Abuse Treatment Program at Knowles Centre. The program is funded solely by The United Way of Winnipeg.
---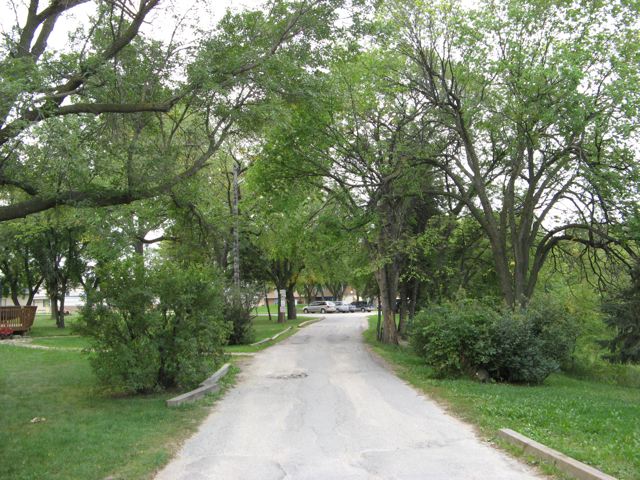 Where is the SATP and Knowles Centre?
The SATP office is located at Knowles Centre, 2065 Henderson Hwy in northeast Winnipeg. Our facility is located about 3/4 mile (or 1.2 km) before the North Perimeter Hwy.
First-time visitors should stop in the Knowles Centre Administration Building for directions to find the SATP office.
---
How do I get involved with the SATP at Knowles Centre?
People interested in receiving services through the SATP can complete a referral form and send to Knowles Centre. Click to print a referral form or call (204) 339-1951 to request a copy be mailed to you.
Completed referral forms may be returned to:
Knowles Centre
Sexual Abuse Treatment Program
2065 Henderson Highway
Winnipeg, Manitoba
R2G 1P7
Or fax: (204) 334-4173
Individuals requesting services will be contacted by the SATP Coordinator/Therapist to schedule an intake appointment.
Please note there may be a wait list for services and individuals may not be contacted immediately. Please contact the SATP Coordinator/Therapist if you have questions or to confirm placement on the wait list.
---
Where can I get more information on Sexual Abuse Treatment Program?
The Sexual Abuse Treatment Program Coordinator/Therapist welcomes phone calls from individuals seeking additional information. She can be reached at (204) 339-1951 ext. 151 or by email at satp@knowlescentre.org.