History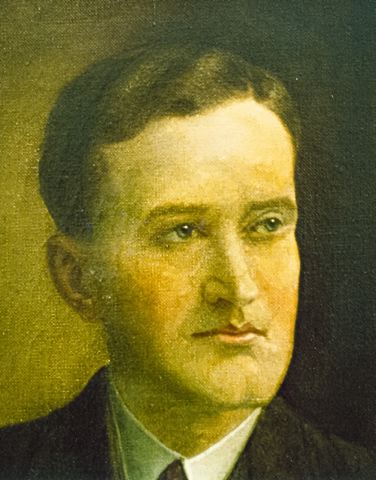 The Knowles story begins in the early spring of 1907. William Alfred "Wilfred" Knowles, a clerk with the CPR, met a young orphan named Joe shivering on the street corner. Learning that Joe was homeless, Knowles invited Joe to stay at his boarding house on Hargrave Street in Winnipeg.
Word of Knowles' generosity spread. Soon more boys showed up on his doorstep until the small apartment was bursting at the seams. By November, Knowles resigned his job to open the Knowles Home in a larger house at 738 Broadway. The growing number of residents necessitated moves to 557 Bannatyne Avenue and later to 582 McDermot Avenue within a year.
The orphanage incorporated in 1910 and its new board of directors purchased 40 acres for a permanent facility in North Kildonan a year later. The board raised $50,000 and secured a $20,000 mortgage to build a new dormitory that would accommodate up to 70 boys. The building, opened in 1912, would stand for 47 year until destroyed by fire in 1959.
Even before Wilfred Knowles' departure in 1914, the Home had began to shift from its focus as strictly an orphanage. It was believed that up to 70 percent of the boys came from Winnipeg's juvenile court. Many other boys still had a living parent but could not be cared for at home.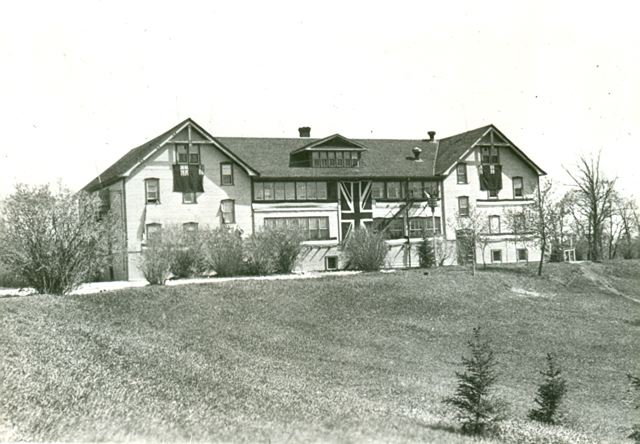 In the early years, the cost of maintaining a boy at the Home was paid in part or in whole by his family. In cases where there was no family or the family did not have the funds, the cost was paid by charitable donations. Community support was always important to Knowles Home. Early in its history, a Women's Auxiliary, the 100 Club and the Girls' Auxiliary of the Knowles Home for Boys were formed to raise funds and plan fun events for the boys. Winnipeg's Rotary Club, one of the Home's earliest and most important benefactors, raised substantial funds to build the new facility in North Kildonan.
The boys were educated by teachers paid by the Winnipeg School Board. Older boys were sent to work in the city or on farms for half the day, a situation not always in the best interest of the boys. Even at the Home, the boys were assigned chores outlined on a work list including cleaning, yard work, kitchen duty, and more. This work ethic had been established earlier while Knowles was superintendent. He believed a child had to be encouraged to work by giving him a reward.
Still, the Home's sprawling grounds offered opportunity for play. The boys played Tarzan in the trees, swam in the Red River and Bunn's Creek in the summer and jumped ice floes in the winter.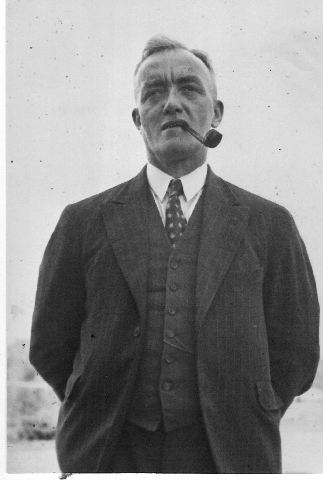 In 1924, the Home changed its name to the "Knowles School for Boys" and, in 1931, Charles Hawkins became superintendent of the school, after spending nine years as its gardener. His lived on the grounds and his two children attended classes with the boys.
"The Boss," as he was privately nicknamed by the boys, was described as a "spit and polish" superintendent known for his disciplined, military-like management of the school. He was also known for his fairness and gentleness, which earned the respect of the boys.
By 1940, there were 50 to 60 boys at the School. Almost one-third of the boys were sons of men in active service and were placed by mothers who could not handle raising their children alone. As well, a number of boys evacuated from the blitzing of England were to join the School.
Wear and tear was taking its toll on the 30-year old dormitory. A campaign was launched to fund a new building; the first wing was completed in early 1950 only to be swamped later that spring by the historic Winnipeg Flood. By the end of year, Hawkins fell ill and had to be hospitalized. He never fully recovered and, on April 10, 1951, Hawkins passed away, ending another era in Knowles' history.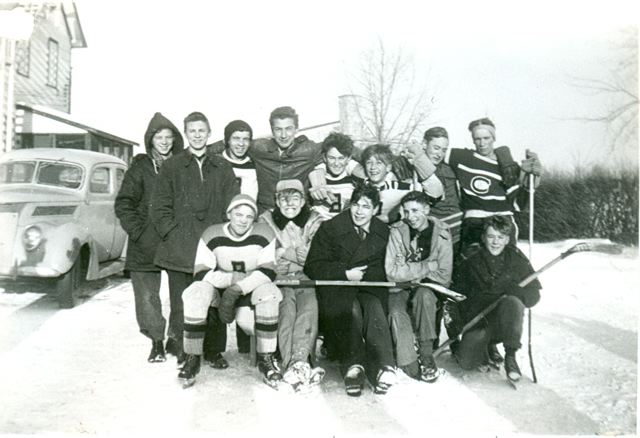 Four dedicated superintendents followed Hawkins over the next 15 years, each leaving their unique imprint on the School. Then, in 1967, 28 year-old Keith Black joined Knowles as its new Executive Director and ushered in some of the greatest changes in the history of the School during his tenure. His leadership reflected the growing body of knowledge with respect to treatment of children and adolescents with emotional and psychological problems.
Around this time, legislation was changed to allow single mothers to collect government allowances. As a result, single mothers no longer sent their sons to Knowles because of financial hardships. The School fully adopted a shift in its focus to a treatment centre for boys with emotional and behavioural issues and staffing was restructured to reflect the change in mandate. Black was the first leader not to live on site; cottage house parents were replaced with professional child care workers. Not everyone was pleased with the massive changes at Knowles. Nevertheless, the School continued to implement modifications to reflect the changing face of child care in North America.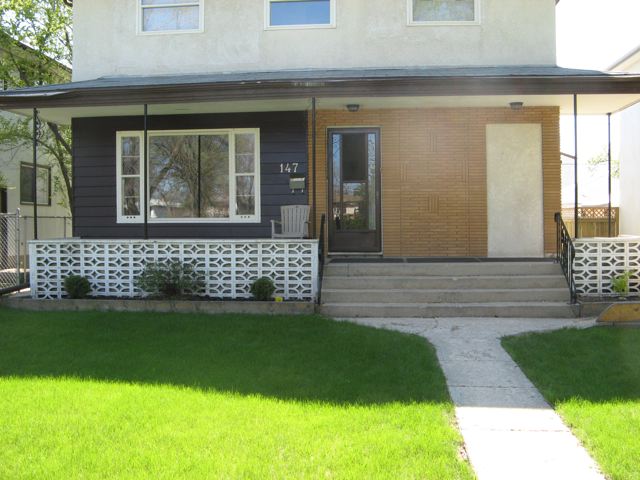 As it did throughout its history, the School faced many financial challenges, especially during this period of change. The growing city boundaries, however, offered some relief. In 1976, Knowles School sold approximately 28 acres of its unused land to a housing developer. New streets on the land were named in honor of former administrators of the School.
As if to summarize the changes it had seen in the past decade, the School officially changed its name to Knowles Centre Inc. in October 1979. Two years after it changed its name, the Centre officially became co-ed in October 1981.
If the decade of the 1970s was one of massive structural change, the 1980s proved to be the decade of new programs. Knowles Centre began many new treatment programs at this time, the first of which was the Day Treatment Program in conjunction with the River East Transcona School Division. The Centre also took part in a pilot project for a Professional Parenting Program in 1987. Then, in 1988, Knowles Centre began its comprehensive Sexual Abuse Treatment Program.
Dr. Rudy Ambtman joined Knowles Centre as Executive Director in 1992 and brought with him a strong community-orientation. Under his direction, community treatment homes were opened in 1995 and 1996 to replace the open units on the grounds.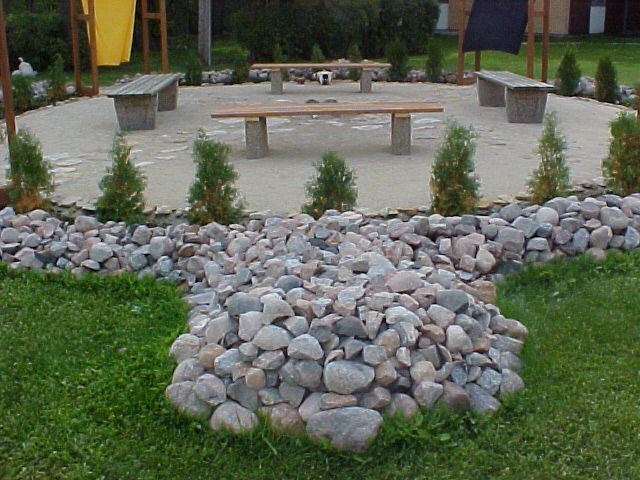 In recognition to the growing population of Aboriginal clients, Knowles Centre undertook a pilot project in 1997 to meet the cultural and spiritual needs of First Nations youth. Today, the Biimautaziiwin voluntary program continues to provide clients with a nurturing environment where they can explore traditional teachings and activities along a journey to become a part of the Sacred Circle of Life.
In 1998, the River East Transcona School Division opened the John G. Stewart School on Knowles Centre's grounds. It has the distinction of being the only publicly funded school on private property in Manitoba.
The Treatment Foster Care Program was launched in 2006 to offer another option in the continuum of care at Knowles Centre. The program brings together the professional treatment services for children and youth with strength of a caring family from the community.
Most recently Knowles Centre established the SAIL Program (Supported Advancement to Independent Living) to help youth gain the skills and competencies they need to gradually transition to living independently in the community as young adults.
Today, under the leadership of Dr. Michael Burdz, Knowles Centre is moving ahead in a new century. It is continuing to explore other services that meet the needs of an ever-changing community and the children, youth and their families.
Superintendents, Executive Directors and Chief Executive Officers
| | |
| --- | --- |
| William Alfred "Wilfred" Knowles | 1907 to 1914 |
| R.D. Cameron | 1914 to 1916 |
| Charles Manness | 1916 to 1916 |
| Alfred H. Hanna | 1917 to 1931 |
| Maurice Rupert Ford | 1922 to 1931 |
| Charles J. Hawkins | 1931 to 1951 |
| Dan Young | 1951 to 1955 |
| Douglas Lawrence | 1955 to 1959 |
| Rev. William Dixon | 1959 to 1964 |
| Jack Hawthorn | 1964 to 1967 |
| Keith Black, Executive Director | 1967 to 1974 |
| Don McClintock | 1975 to 1980 |
| Min Prymak, Executive Officer | 1980 to 1984 |
| Dr. Charles Meltzer, Clinical Director | 1984 to 1991 |
| Dr. Rudy Ambtman, Executive Director | 1992 to 1998 |
| Gerald Cattani, A/ Chief Executive Offficer | 1998 to 1998 |
| Dave Waters, Chief Executive Officer | 1998 to 2004 |
| Dr. Michael Burdz, Chief Executive Officer | 2004 to Present |
This abridged history of Knowles Centre Inc. is based on information researched and compiled by Kristine Betker, a former volunteer and staff member.