Biimautaziiwin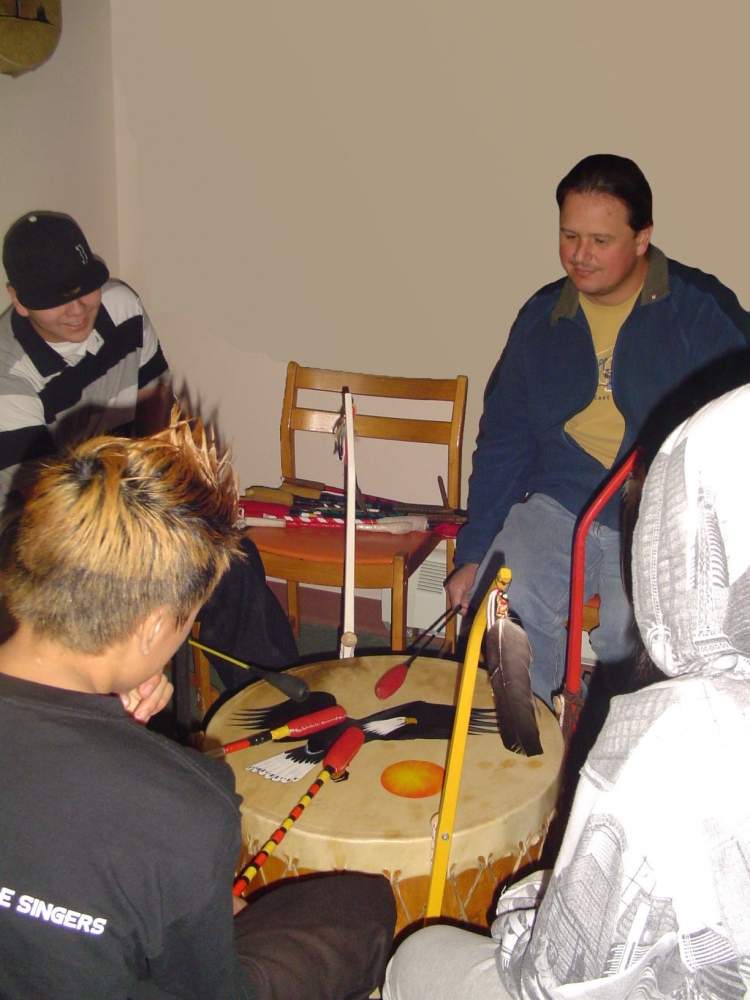 Knowles Centre believes that Aboriginal youth and their families have an inherent right to practice their culture and traditional healing methods to obtain holistic health and wellness. Through the Biimautaziiwin Aboriginal Cultural Program, clients are assisted in their exploration of all aspects of Aboriginal culture so they may develop and maintain self-esteem and self-identity.
The voluntary program is open to all children and youth receiving services from Knowles Centre but was established primarily for the 60 to 70 percent of clients who are of Aboriginal descent. However, everyone is encouraged to participate and benefit from the teachings provided.
The program is presented through teaching circles, which are delivered at weekly circles and sweat lodge ceremonies according to clients' maturity levels rather than age. Overall, program teachings and activities focus on the Sacredness of Life and how this must be preserved.
Knowles Centre's Cultural Program Coordinator delivers the program in conjunction with various elders, traditional healers, and First Nation community members.
Biimautaziiwin Aboriginal Cultural Program
Telephone: 204-339-1951
Fax: 204-334-4173
Email: groupcare@knowlescentre.org