Day Treatment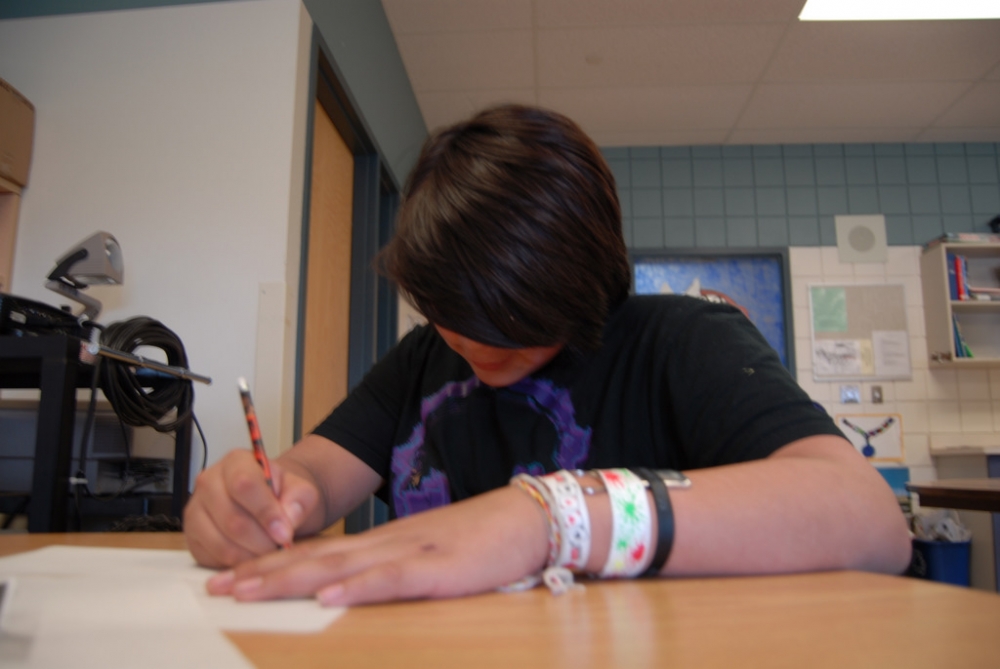 Knowles Centre and the River East Transcona School Division have partnered to provide an intensive joint Day Treatment and education program.
Clients in the Day Treatment program attend John G. Stewart School located on the grounds of Knowles Centre.
The program is directed toward adolescents (aged 12 to 17) experiencing emotional and behavioral difficulties in school and the community. Clients may be living at home, in foster care, or a group home.
The students accepted for admission into the Day Treatment Program are typically experiencing needs that are beyond the resources of the catchment school. These students require a daily structured program that includes individual treatment, family therapy, individualized educational programming, and recreation activities.
In addition, students have access to the Day Treatment Support Worker and a consulting psychiatrist. They may also take part in Knowles Centre's Biimautaziiwin Aboriginal Cultural Program as well as Knowles Centre's camp in the Whiteshell Provincial Park.
Referrals may be made directly to the Chairperson of the Division Screening Committee by a student's current community school principal. Students must be enrolled in the River East Transcona School Division at the time of referral.
Lauren Hershfield
Director, Clinical Services
Telephone: 204-339-1955
Fax: 204-334-4173
E-mail: daytreatment@knowlescentre.org
or
Jean-Paul Rochon
Principal
John G. Stewart School (River East Transcona School Division)
Telephone: 204-338-3670
Fax: 204-334-0074
E-mail: jrochon@retsd.mb.ca