John G. Stewart School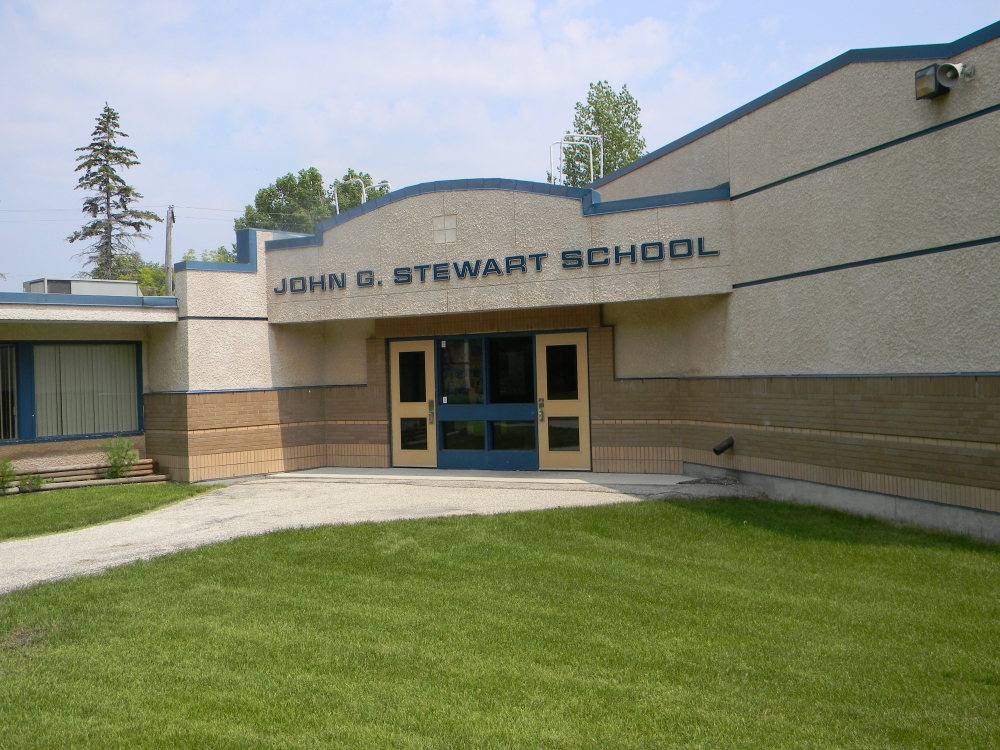 Knowles Centre is proud to partner with the River East Transcona School Division and its John G. Stewart School.
Young people from Knowles Centre's Healing Homes and Day Treatment Programs attend John G. Stewart school, and staff from both organizations work closely for the benefit of the clients, but the relationship includes so much more.
Daily communications between the school and Knowles Centre allow all to track students' progress, address issues, and celebrate achievements on the way to student success.
Students benefit from the outstanding cooperation between Knowles Centre and John G. Stewart School around the Biimautaziiwin Aboriginal Cultural Program. Activities such as daily smudging, drumming, sweat lodge ceremonies, and traditional activities and celebrations are led by Knowles Centre's cultural coordinator, and embraced by the school.
There is also a lot of collaboration around recreation. Most recently, art, sewing, and a bike repair program were jointly organized by staff from the school and Knowles Centre.
This relationship was reinforced with the development of the Culinary Arts Program in 2010. The school operates its classes in the Knowles Centre kitchen under the direction of RETSD's culinary arts instructor and Knowles Centre's kitchen coordinator. Here, students develop professional skills in food preparation, hospitality, and kitchen safety while they earn high school credit toward graduation. Best of all, the meals prepared by the Culinary Arts Program become the snacks, lunch and dinner for clients and staff.
This partnership is also unique in that the school has the distinction of being the only publicly funded school on private property in Manitoba. This arrangement, and the good will between the two organizations, make it possible to often share resources. The use of kitchen is only one example. Knowles Centre is please to lend its camp for the annual Day Treatment camp each June. John G. Stewart School lends its gym to Knowles Centre for some recreation activities, and for the annual meeting.
It is not surprizing that many in the community think that Knowles Centre and John G. Stewart School are part of the same organization. We see this as a testament to the positive relationship. However, any inquiries for the school should be made directly.
For more information contact:
Jean-Paul Rochon
Principal
John G. Stewart School (River East Transcona School Division)
Telephone: 204-338-3670
Fax: 204-334-0074
E-mail: jrochon@retsd.mb.ca
Or visit the John G. Stewart School webpage.