Knowles Centre Board of Directors Announce the Appointment of New CEO
April 19, 2023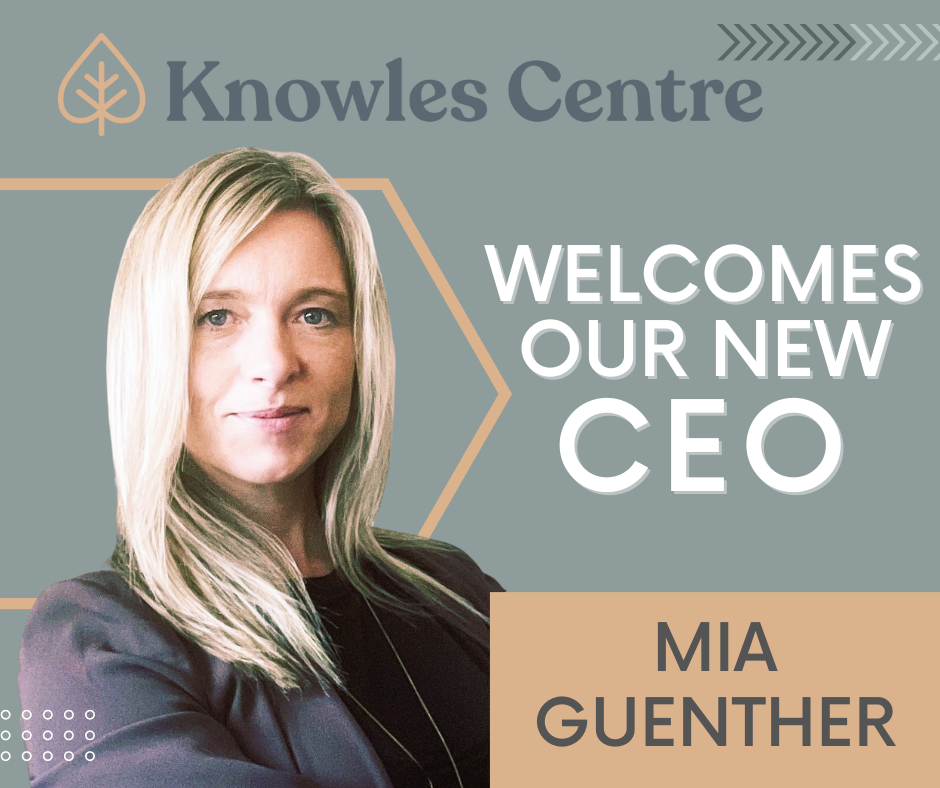 Andrea Sherry, Board Chair, and the Executive Search Committee are pleased to announce the appointment of Mia Guenther as the new CEO starting July 2023.
"We are pleased to welcome Mia to our organization," said Andrea. "She has worked extensively with children and youth and those who support them, both in an educational and therapeutic context. The experience and knowledge she brings will make her a well-rounded leader for our team."
Mia comes to Knowles Centre from her role as a middle school principal with the Seven Oaks School Division. There she led her staff team through key institutional changes while focusing on supporting the diverse student body.
Mia follows the good work of retiring CEO Dr. Michael Burdz, who championed the needs of young people for 27 years. During his time with Knowles Centre, Michael oversaw the development of four new programs, tripling the capacity of Knowles Centre to serve youth and their families.
"We appreciate Michael, thank him for his dedication and commitment, and wish him well as he enters a new chapter in his life," added Andrea.
Please join us in congratulating and warmly welcoming Mia Guenther on her appointment as CEO of Knowles Centre.
---