Knowles Staff Member named to 2022 Future 40 list
November 21, 2022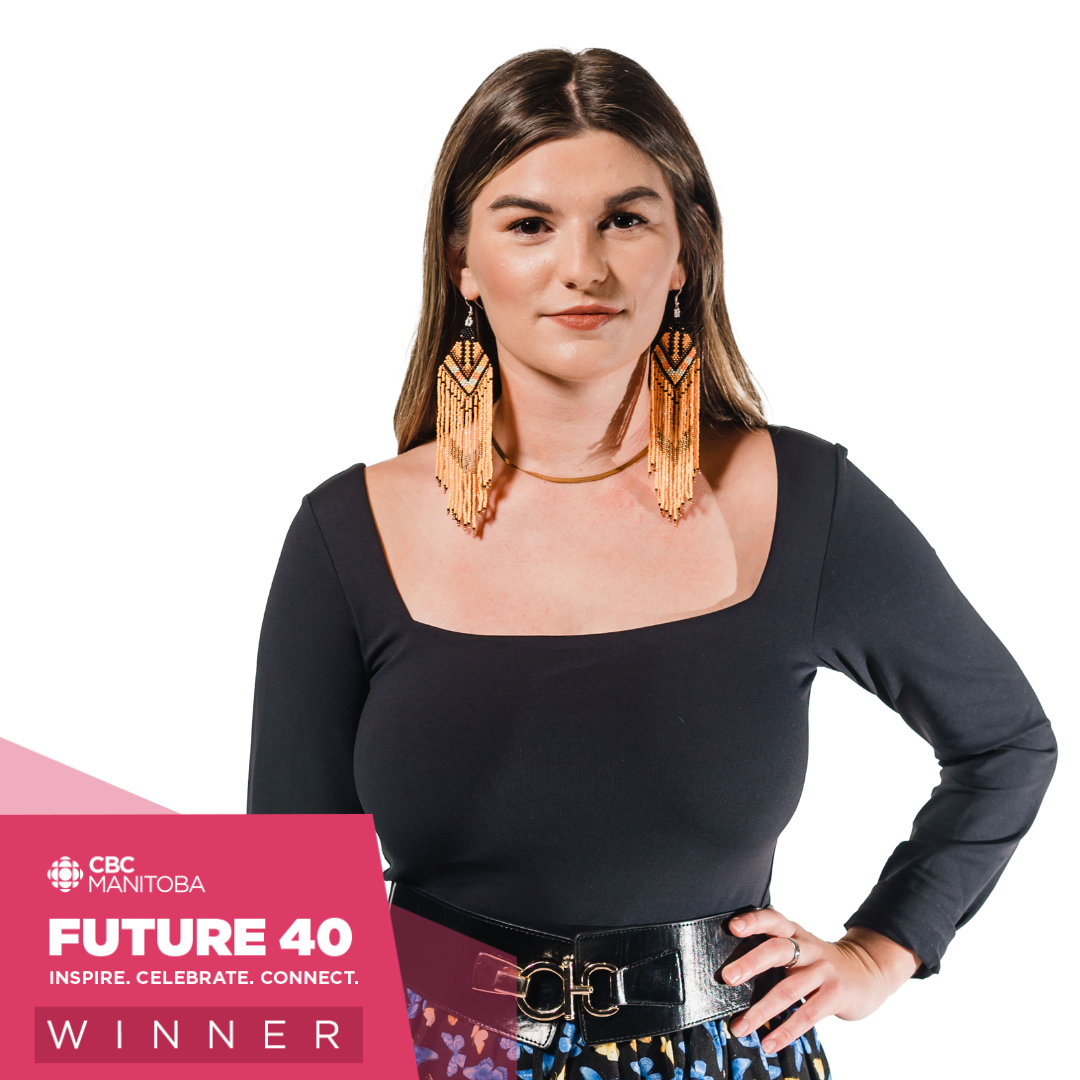 Tracie Léost is a CBC Manitoba Future 40 winner. (Photo Credit: Justin Deeley/CBC)
Every two years, an outstanding group of young Manitobans under the age of 40 who are making a difference in their communities is recognized by CBC Manitoba's Future 40
The Future 40 highlights the top 10 people under 40 who are passionate about our province and are making Manitoba a great place to live, work and play.
Tracie Léost (Golden Eagle Woman), a Knowles Centre staff member, has been named to this list.
Tracie joined Knowles Centre in May 2021 as the Day Treatment Support Worker embedded in John G. Stewart School. When the opportunity came up in April 2022 for a Knowles Centre position in Valley Gardens Middle School (RETSD) to help support and connect families with the school, Tracie took on this new and vital role.
Tracie is a dynamic professional who always focuses on the best interests of the students in creative and effective ways and is well-respected by all her co-workers.
You can learn about the other winners of CBC Manitoba's 2022 Future 40 at www.cbc.ca/news/canada/manitoba/community/future-40-mb-1.6595982
---