The Charity Croquet Classic returns to Fort Gibraltar
June 17, 2022
The Knowles Centre Croquet Crew is thrilled to be able to welcome our community back to this day of fun, networking, wickets and mallets, prizes and the coveted championship trophy.
The Croquet Classic offers a fun, informal afternoon of friendly yet competitive croquet - no experience required! There will be thematic refreshments and ample opportunities to bid on silent auction prizes, enter the grand prize raffle, and participate in some other fundraising fun through the afternoon. The cash bar will feature themed cocktails and other classic refreshments. After the championship match, we gather in the historic Great Hall of Fort Gibraltar for dinner and prize presentations. The evening includes our guest speaker, the presentation of the Croquet Classic Championship Trophy, team prizes, the announcement of auction and raffle winners and more. Every year we encourage all participants to be part of the year theme by coming in costumes around the theme. This year our theme is a 1920s Garden Party.
For our croquet garden party and dinner, we want you to think Gatsby, Downton Abbey and Peaky Blinders. Those 20s roared as it was the end of the war. People felt hope and knew it was time to have fun. We hope to capture this sense of fun and frivolity throughout the day as we come together in the 2020s. And costumes don't just add to the day's fun; you can win with yours. In addition to competing to win the coveted Croquet Classic Championship Trophy, you could win the best thematic team costume or best individual costume.
To register a team or find out about sponsorship opportunities, please contact our Croquet Crew at croquet@knowlescentre.org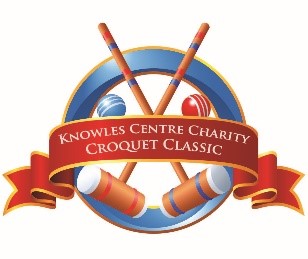 ---