Group Care staff support Bear Clan Patrol
September 19, 2019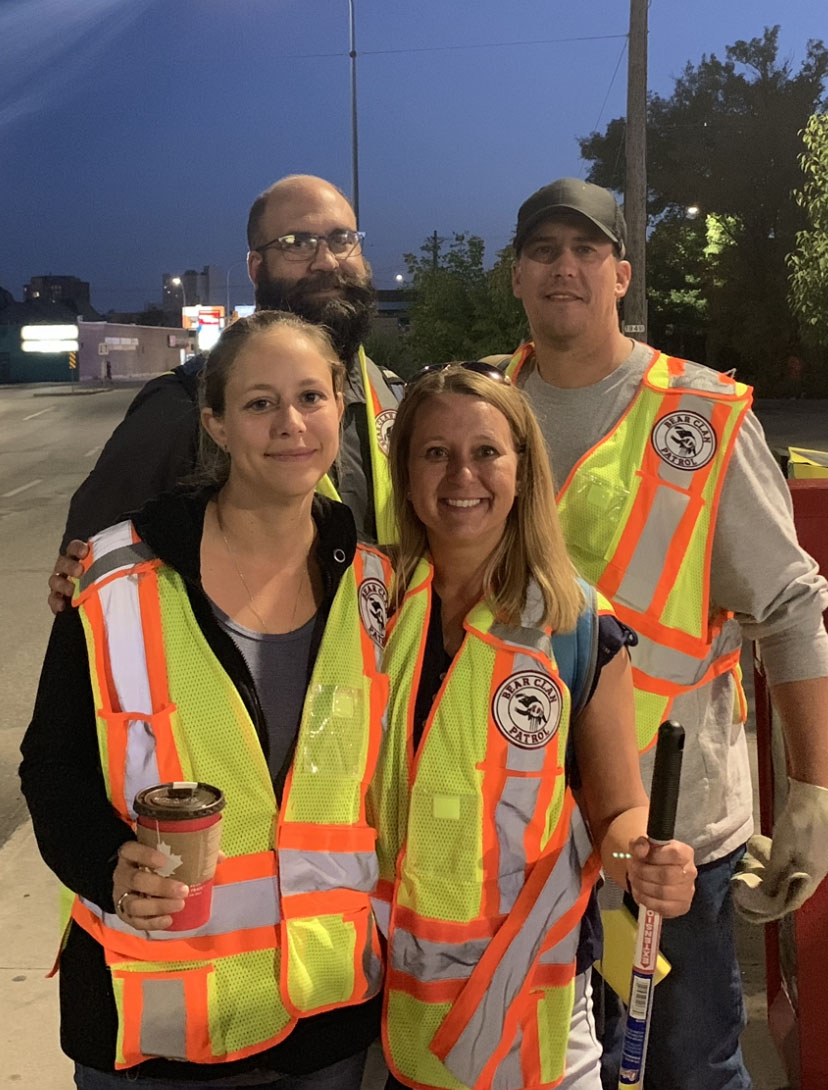 Four members of Knowles Centre's Group Care Treatment team volunteered their time with the Bear Clan Patrol on its North End route recently.
The group was encouraged by Ashley Parker, Respect House acting supervisor, who has volunteered with the group previously. On Sept. 19, she was joined by Lesley Gosselin, program director; Craig Calancia, supervisor, and James Paulson, youth care worker.
We were motivated to help create a safer community and support the local families - some of whom have close ties to young people who receive services at Knowles Centre, says Lesley. During the evening, the Knowles team handed out food and snacks to some of the kids (and adults) playing outside. They also signaled the location of discarded hypodermic needles to the special crew who properly disposed of them.
We were met with so much appreciation and thanks from the people we met, said Lesley. It was a great experience and I plan to return, she added.
Other Knowles Centre staff and community members are encouraged to volunteer with the Bear Clan Patrol. Those with CPR/First Aid, non-violence crisis intervention and mental health first aid training, are especially welcomed by the group.
Visit the Bear Clan Patrol website for more information.
---