TFC supporting children and youth with FASD
February 7, 2019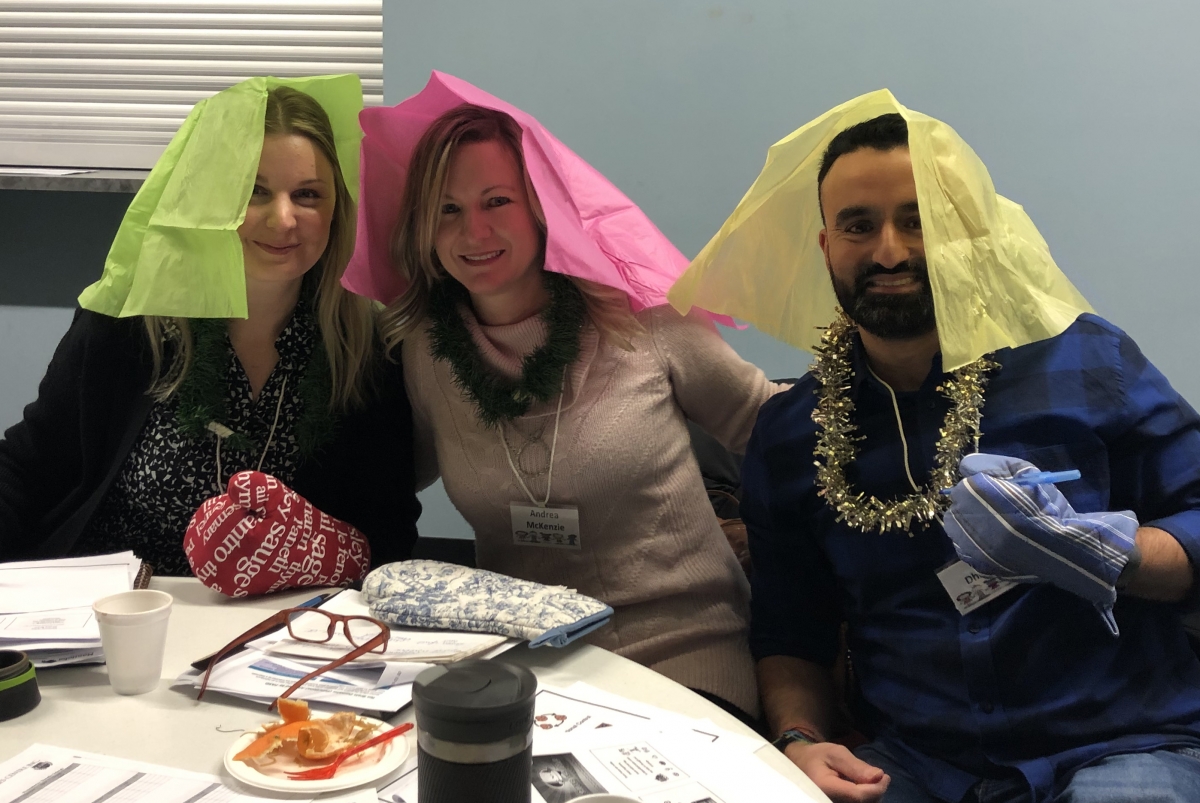 Knowles Centre TFC staff members (l. to r.) Carmella Birori, Clinical Case Manager; Andrea McKenzie, Director; and Roni Dhaliwal, Clinical Case Manager, work to understand the sensory challenges faced by children and youth with FASD.
Staff from Knowles Centre's Treatment Foster Care program and several foster parents took part in a half-day training session on working children and youth with FASD. The training, led by Dorothy Schwab of the Manitoba FASD Centre, helped caregivers and professionals to better understand the many issues that children and youth with FASD face, and offered helpful strategies dealing with this at home and school.
Knowles Centre and its foster parents are committed to understanding the challenges the young people they care about are confronting. TFC Director Andrea McKenzie recalled a few positive perspectives shared by Dorothy Schwab of the FASD Centre: "Try differently not harder," and "One size does not fit all in all cases!"
McKenzie reiterated the information from the training, "Individuals with FASD don't grow out of it; however, with appropriate understanding and interventions, they can be greatly helped in achieving their potential."
One foster mom with almost 15 years on the job, who also attended the training, added, "It's about relating the behavior back to the brain and understanding that it isn't because the child or youth won't do it, it is because they often can't, at least not without appropriate support and/or strategies."
Another long-time foster parent honestly shared, "I get it now! It's not that kids with FASD won't do it, it's because they can't do it!" Knowing this helps reduce the frustration that caregivers can experience when at times it feels like Groundhog Day (in reference to the 1993 movie).
For more information about FASD services in Manitoba, visit: https://www.gov.mb.ca/healthychild/fasd/fasdresources_en.pdf
---