Thank you Dufresne Furniture & CTV Winnipeg
December 10, 2018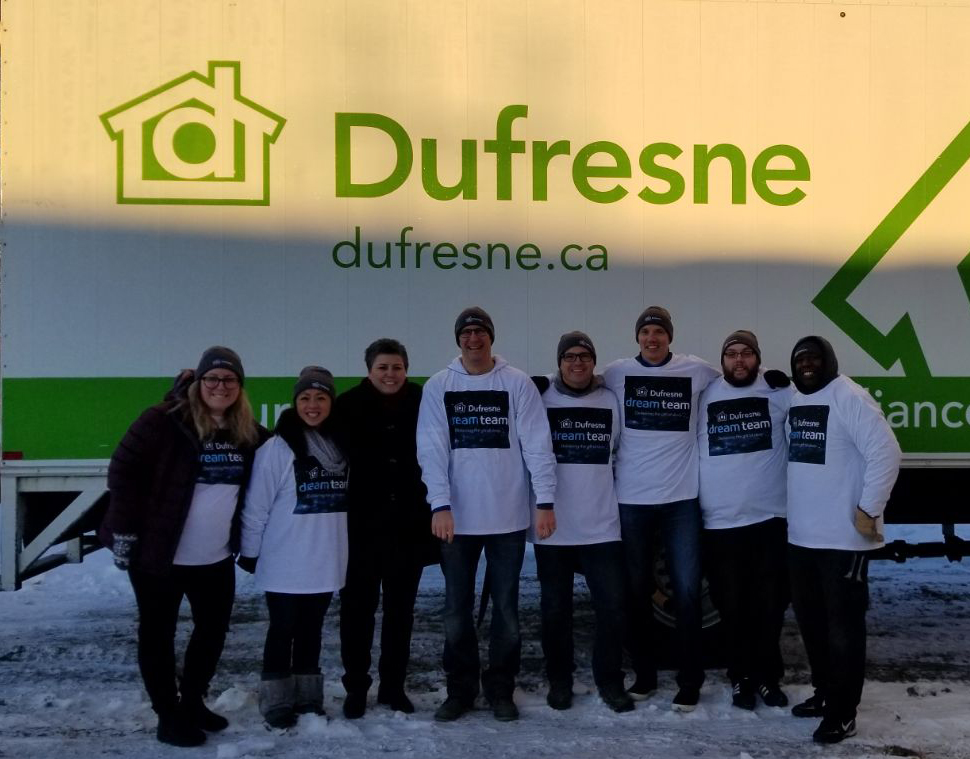 Knowles Centre's SAIL program was thrilled to be selected to receive 10 new mattresses, box springs and frames in December. The gift was part of Dufresne Furniture & Appliances and CTV's DREAM TEAM / Delivering the Gift of Sleep. In total, the event donated 80 beds to deserving people in and round Winnipeg in need of a good night sleep.
Knowles Centre nominated youth in our SAIL Program to receive beds. These young people are working hard to gain the life skills they need to begin living independently in the community.
Overall, youth in the program do well. Most youth are able to balance their education and/or hold an entry-level job while learning to manage their own apartment (with support from SAIL staff). An amazing accomplishment for any 18 or 19 year old!
Still, one of the biggest hurdles for the youth is outfitting their own home on a shoestring budget (and having funds left over the food!). For young people who don't have family to help out or the resources to afford a new bed, receiving a new bed is like a dream come true!
Dufresne and CTV employees delivered the beds on Dec. 10, and the beds will be given to SAIL clients who need them when they enter the program.
Thank you to Dufresne and CTV! Your gift will do more than help young people to stay snug and warm in bed at night, it lets them people care.
Check out our interview with CTV morning news on Dec. 10!
---