Culinary Arts Program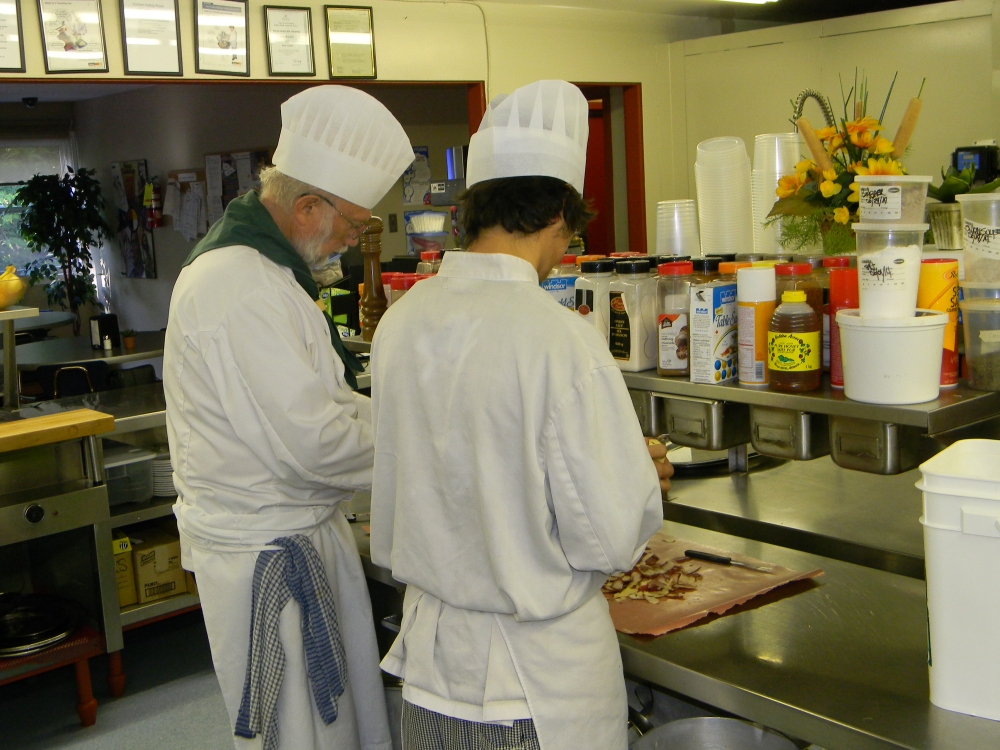 The Culinary Arts Program is offered in partnership between Knowles Centre and River East Transcona School Division's John G. Stewart School.
The program gives students a chance to earn high school credits while developing skills needed for work in the hospitality industry. As well, students develop personal and employability skills necessary to gain and maintain employment in any workplace setting.
Since its inception in 2010, the Culinary Arts Program has grown and evolved every year. Today, with more and more students wanting to enroll in Culinary Arts, it is busier than ever.
Students are proud to help prepare daily meals for their peers, staff, and special guests, as well as help prepare food for special events taking place on-site or in the community.
Our young culinarians consistently demonstrate interest and enthusiasm for learning. Some have even honed their skills enough to proudly compete in the Skills Manitoba event held annually at Red River College.
The program is open to young people already in Knowles Centre's Healing Homes or Day Treatment Programs, or John G. Stewart School's alternative entry program.
For more information, contact
Director, Healing Homes Program
Telephone: 204-339-1951 (ext. 120)
Fax: 204-334-4173
Email: groupcare@knowlescentre.org
or
Jean-Paul Rochon
Principal
John G. Stewart School (River East Transcona School Division)
Telephone: 204-338-3670
Fax: 204-334-0074
E-mail: jrochon@retsd.mb.ca